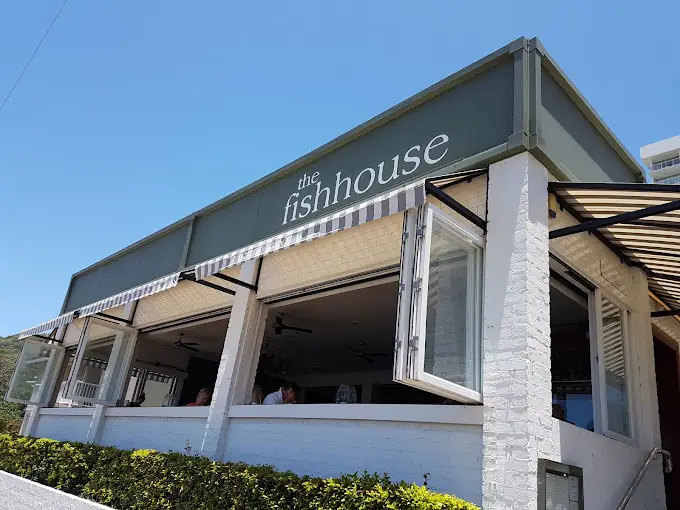 The Fish House: A Coastal Paradise for Seafood Connoisseurs
Nestled along the scenic shores of Burleigh Heads on the Gold Coast, The Fish House is a culinary paradise that celebrates the bounty of the ocean. With its focus on sustainably sourced seafood, elegant ambiance, and stunning coastal views, this acclaimed restaurant has become a haven for seafood connoisseurs seeking an exceptional dining experience. More here.
Oceanfront Dining with Breathtaking Views:
The Fish House boasts a privileged location right on the water's edge, offering guests unobstructed views of the sparkling ocean. Diners can savor their meals while basking in the beauty of the coastal landscape and enjoying the gentle sea breeze, creating an enchanting dining ambiance.
A Symphony of Seafood Flavors:
The menu at The Fish House is a love letter to seafood, featuring a symphony of flavors that showcase the freshest catches of the day. From succulent oysters to delicate sashimi and expertly grilled fish, each dish is crafted to perfection, allowing the natural flavors of the ocean to shine.
Sustainable Sourcing and Ethical Practices:
The Fish House is committed to sustainable fishing practices, supporting local fishermen and producers who prioritize the preservation of marine life. This dedication to ethical sourcing ensures that every dish served is not only delicious but also aligned with environmental responsibility.
Signature Seafood Delicacies:
The restaurant is renowned for its signature seafood delicacies, such as the famous Sand Crab Lasagne, a luscious creation that marries delicate crab meat with rich béchamel sauce. The Moreton Bay Bugs and the Whole Baby Snapper are also must-try dishes that exemplify the culinary prowess of the kitchen.
Curated Wine List:
To complement the seafood feast, The Fish House offers a meticulously curated wine list featuring a selection of premium Australian and international wines. The knowledgeable sommeliers are on hand to recommend the perfect pairing for each dish.
Warm and Intimate Atmosphere:
The Fish House exudes an intimate and relaxed atmosphere, making it an ideal venue for both romantic dinners and convivial gatherings. The attentive staff adds to the warm ambiance, ensuring that every guest feels welcome and cared for.
Reservations and Coastal Gastronomy:
Given its popularity, making reservations in advance is recommended to secure a table at The Fish House. Whether guests are seeking a romantic sunset dinner or a delightful seafood feast with friends, the restaurant promises an exquisite coastal gastronomic experience.
A Gastronomic Celebration of the Sea:
The Fish House is more than just a restaurant; it's a celebration of the ocean's bounty and a tribute to the Gold Coast's coastal beauty. With its exceptional seafood, mesmerizing views, and commitment to sustainability, The Fish House invites diners on a culinary journey that is as remarkable as the ocean itself. For seafood aficionados and lovers of coastal living, The Fish House is a destination that promises an unforgettable culinary affair by the sea. View more.