Do you want to move but can't because of your age? Is it time to retire and leave your home behind? Are you too ill or infirm to move? If so, Nerang QLD Removalists is the perfect place for you! Our experienced and professional relocation team will take care of all the details of your moving process.
From packing up your belongings, transporting them down to Nerang, unpacking them into their new home, and liaising with insurers and government agencies – we'll do it all for you. And if there's anything we can't help with – no problem. Here at our company, we strongly believe that independence is a key part of aging well.
So if you're ready to move on, we always ensure your needs are our number one priority. With Nerang Removalists by your side, nothing stops you from moving into the home of your dreams!
Process of Elderly Move Service
If you are considering moving to a new residence because of an aging parent or loved one, please contact us for an initial consultation. Our team is here to help guide you through the process and answer any questions you may have.
Our team will create a customized plan that fits your needs and preferences. We will work with you to identify the steps and resources needed to make a move as smooth as possible.
Once you have determined the necessary steps and resources, our team will help you sort through your belongings and downsize to make moving easier. We can also provide any needed storage or support services as needed.
Once your belongings are sorted and downsized, our team can help you pack and move to your new residence. We will provide you with all the tips and resources needed to make this process as easy as possible.
Once you have arrived at your new residence, our team can help you get settled and organize your new space. We will provide support as needed to make this process stress-free.
Helping Your Elderly Loved Ones Move In Comfort
Moving can be a stressful experience for anyone, but it can be especially challenging for our elderly loved ones. Fortunately, there are specialized moving services that can help make the process as comfortable and smooth as possible. With Nerang QLD Removalists' elderly moving service, you can trust that your loved one will be in the hands of experienced professionals who understand the unique needs of seniors.
From packing and organizing to loading and unloading, every move step will be handled with care and attention to detail. Your loved one's belongings will be transported safely and efficiently with specialized equipment and techniques.
Why Need Our Elderly Move Service?
Elderly individuals often face physical limitations that can make moving difficult. They may have mobility issues or chronic health conditions that make it challenging to pack and move their belongings. Our professional move service can provide assistance with packing, loading, and unloading, making a move much easier and safer for the elderly person.

Moving can be emotionally challenging for anyone, but it can be especially difficult for the elderly. They may be leaving home where they have lived for many years and have many memories. Our move service can provide emotional support, helping the elderly person cope with the stress of the move and providing reassurance that everything will be taken care of.

Moving requires a significant amount of time and energy, and this can be especially challenging for elderly individuals who may not have the same level of stamina they once had. We can take care of all the details, allowing the elderly to conserve their energy and focus on other essential aspects of the move.

Moving heavy objects and navigating narrow hallways or stairs can be dangerous, especially for elderly individuals who may be more prone to falls or other accidents. We can provide trained professionals who know how to handle heavy items safely, reducing the risk of injury to the elderly and their family members or caregivers who may be assisting with the move.
We're with you every step of the way
A Trusted Option For Seniors Move
Many old people have trouble getting around on their own and require the help of a professional mover to help with their move. Several trusted professional movers can help seniors move with care and ease. One of them is Nerang QLD Removalists. Our team of experienced and qualified movers have the knowledge and skills to handle any size or type of move, so you can be sure that your loved ones will be safe and comfortable during their relocation.
Our team of experienced and professional removalists will take care of loading and unloading your items, so you can relax while we take care of everything else. With Nerang QLD Removalists, you can ensure your move is handled with the utmost care and professionalism.
Frequently Asked Questions
You should choose Nerang QLD Removalists for our dedication to providing quality removal services at a fair price. Our team comprises experienced and qualified professionals who take pride in their work. We never charge for consultation, so you can be sure you're getting the best possible prices and service from us.
Our removalists are experienced professionals who handle everything from small moves to large truckloads. We use the latest equipment and techniques to ensure your removal goes as smoothly as possible.
We offer a full protection service that includes insurance, packing and storage, and removal fencing. This will ensure that your possessions are safe during the move. We'll ensure that all your items are delivered to your new location without incident.
As your local Nerang QLD Removalists, we'll be there to help you with any of your moving needs. If something goes wrong during the move, don't hesitate to contact us for support. We'll get everything sorted out quickly so you can focus on what's important – your new home.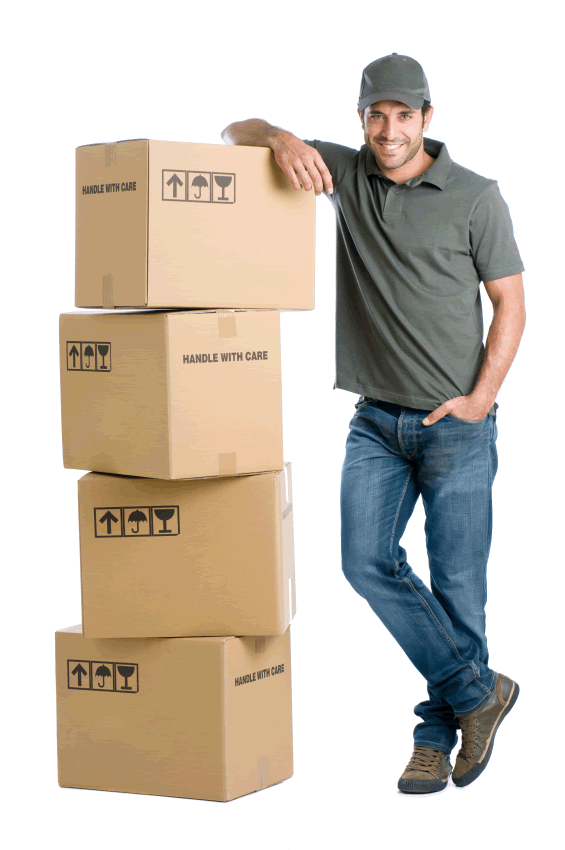 Are you in need of some help moving to Gold Coast, QLD? With Nerang QLD Removalists, you can rest easy knowing your move will be done right. We've got years of experience and are passionate about ensuring your move goes as smoothly as possible.
Let our movers take care of all the details so you can focus on what's important – your new home. We'll pack and load your furniture, coordinate with the delivery service, and even take care of the clean-up afterward. What could be more Stress-Free? Call Nerang QLD Removalists today at 1300671428 to schedule a free consultation for your upcoming move.