Packing and Unpacking NERANG
Packing and Unpacking Nerang
Get safe and professional packing and unpacking services in Nerang, Queensland. Ensuring the safety of your belongings during transit is our top priority. We use professional packing materials and equipment to pack your belongings secure and protect them from damage. During the unpacking process, we will take care of all the necessary sorting and organizing for you so that everything arrives in perfect condition.
We'll label and package your belongings with the correct information so they can be found again quickly and easily. And if there are any questions or concerns, we're always available to help. At Nerang QLD Removalists, you have just discovered the perfect solution for packing and unloading your belongings safely and professionally.
Packing and Unpacking Process
Packing and unpacking are two related processes that involve organizing and storing items for transportation or storage. Packing involves arranging items in a container or package to maximize space and minimize the risk of damage during transport. Unpacking, however, involves removing items from their packaging and organizing them for use or storage.
Here are four steps involved in the packing and unpacking process:
The first step in packing and unpacking is sorting the items you want to pack or unpack. This involves categorizing them into groups based on their function, size, or fragility.
The next step is to organize the items based on the groups you have created. For packing, this means finding the right containers or packaging materials to hold the items and arranging them to maximize space and minimize the risk of damage. This means finding the right storage spaces for each item based on their category for unpacking.
Labeling is an essential part of the packing and unpacking process, as it helps you keep track of what items are in each container or storage space. For packing, labeling also helps identify which items need to be handled with care during transport. For unpacking, labeling helps you quickly locate the items you need.
The final step in packing and unpacking is cleaning up the containers and packaging materials used. This means disposing of any excess materials or returning reusable containers to their proper storage space for packing.
Quick & Easy Packing and Unpacking Services
Packing and unpacking services are the ultimate solutions for anyone looking to make their moving experience a breeze. With our expert team of movers, you can rest assured that your belongings will be carefully packed, transported, and unpacked with utmost care and attention. Whether you're moving to a new city, downsizing to a smaller home, or need help decluttering, our quick and easy services have you covered?
Our friendly and efficient staff will work with you to create a customized plan that suits your needs and budget, ensuring your move is stress-free and enjoyable. Say goodbye to the hassle and headache of packing and unpacking, and say hello to your partner in hassle-free moving!
Benefits of Proper Packing and Unpacking

Protection of Items During Transit
Proper packing and unpacking can help protect materials from damage during transport. Protecting delicate items, such as photographic equipment and artwork, is essential because they are more prone to damage.

When materials are packed correctly and securely, they can be delivered faster due to a reduced amount of time needed for transportation. Additionally, any damage that may occur during transport is less likely to cause delays in the delivery process.

Reduces Stress and Frustration
When materials are properly packed and moved promptly, individuals may experience less stress and frustration during their move. Proper packing can help minimize the amount of physical movement needed, which can cut down on wear and tear on the individual's belongings.

Easy Organization and Setup
When materials are properly packed and moved, they can be easily organized and set up in their new location. This helps to avoid any delays or problems that may occur during setup. With the proper packing and moving resources, individuals can complete their relocation quickly and without any issues.
Exceptional quality, exceptional packaging.
Common Mistakes in Packing and Unpacking
Over-packing boxes

: This can cause your items to become unusable or uncomfortable when traveling. It is a good idea to fill your luggage as much as possible but to avoid overpacking it.

Not packing correctly

: Make sure your clothing, toiletries, and electronics are packed appropriately for your traveling climate.

Not labeling boxes properly

: You may be unable to find your belongings if they're packed away in a pile of boxes without any labeling.

Not using the right packing materials

: Putting clothing in a plastic bag will suffocate it and make it challenging to move around. Instead, use packing materials like newspapers or air-tight containers to protect your belongings.

Not following a packing and unpacking plan

: Having a plan in place can be helpful before you travel. This way, you know what items to pack and when.
Moving Made Easy With Professionals
Most of us are busy with work and family, and we have very little time to move. Moving is a challenging task if you do it yourself without the help of professionals. Nerang QLD Removalists handles all your moving needs: packing and unpacking, loading and unloading, driving you to your new place(s), and even making small repairs along the way.
We also offer a full range of relocation services, such as storage facilities, for you to start living in your new home immediately. We have the experience and expertise to make your moving experience hassle-free. With Nerang QLD Removalists, your new home is only a few clicks away.
Frequently Asked Questions
You should choose Nerang QLD Removalists for our dedication to providing quality removal services at a fair price. Our team comprises experienced and qualified professionals who take pride in their work. We never charge for consultation, so you can be sure you're getting the best possible prices and service from us.
Our removalists are experienced professionals who handle everything from small moves to large truckloads. We use the latest equipment and techniques to ensure your removal goes as smoothly as possible.
We offer a full protection service that includes insurance, packing and storage, and removal fencing. This will ensure that your possessions are safe during the move. We'll ensure that all your items are delivered to your new location without incident.
As your local Nerang QLD Removalists, we'll be there to help you with any of your moving needs. If something goes wrong during the move, don't hesitate to contact us for support. We'll get everything sorted out quickly so you can focus on what's important – your new home.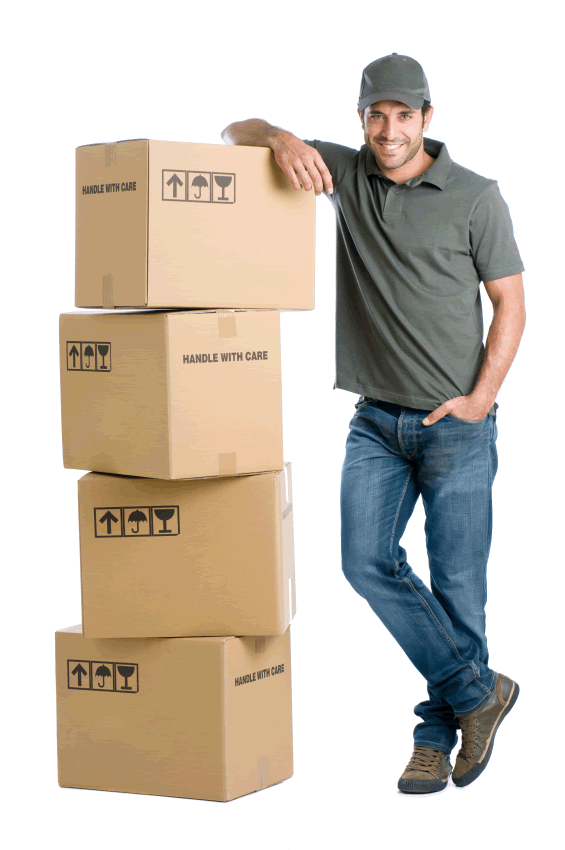 Are you in need of some help moving to Gold Coast, QLD? With Nerang QLD Removalists, you can rest easy knowing your move will be done right. We've got years of experience and are passionate about ensuring your move goes as smoothly as possible.
Let our movers take care of all the details so you can focus on what's important – your new home. We'll pack and load your furniture, coordinate with the delivery service, and even take care of the clean-up afterward. What could be more Stress-Free? Call Nerang QLD Removalists today at 1300671428 to schedule a free consultation for your upcoming move.